JIM SHANNON - Nov. 7, 2018
Really Living with Cerebral Palsy
The only part of his body that he total control over is his chin.
With the help of a computer and a custom made chin switch he can communicate.
Jim will share his 'Never Give Up" attitude.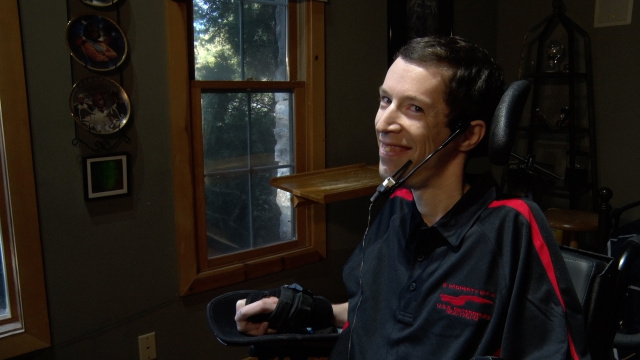 JOEY SPANN and CALEB ENGLE - Dec. 4, 2018
Life since the Burnett Chapel Shooting
Joey and Caleb will share their experience of facing a gunman at the Burnett Chapel
Church of Christ and how God has worked in their lives.
NORMA TILLMAN - Jan. 2, 2019
Private Investigator Finds Missing Loved Ones
Norma says that finding a missing loved one and helping people become
reunited is a mission of God. Norma will share here experiences,
and how to find almost anyone, anywhere.
ALLAN PRESTON BROOKS - Feb. 6, 2019
Former Convict and the Author of "Karmakaze"
Brooks, the author of Karmakaze will make you rethink the prejudices
many of us have about convicts and the people who love them.
JOY MARTELL SOUDER - March 6, 2019
Grieving the Loss of Your Only Child
Joy Martell, the author of Where is Joy will share her story of grief after her only child,
21 year old Jennifer, fell 60-feet to her death while hiking with her fiancé.
LAURA JONES - April 3, 2019
10 Year Old Cancer Survivor Brightens the Lives of Others
www.lauraswish.org is giving new toys to children with life-threatening illnesses
in hospitals around the world.
STAN OVERSTREET - May 1, 2019
Mobile Crisis Response Team - Recovery Within Reach
Responding to nearly 10,000 phone calls a month, Stan will share how the MCRT
helps those who experience a mental health crisis.