UPCOMING GUESTS ON SOAG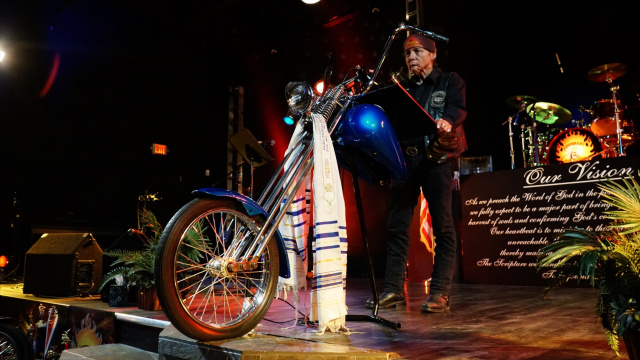 Pastor Ron Baptiste
Founder: The Biker Church
Live Premiere: 6:30 PM
June 1, 2022
Bixler Chapel
Madison Church of Christ
Madison, TN
It's hog heaven for motorcycle lovers. But for the churchgoers at Covenant Confirmers ministries in Springfield, Tennessee, it's just another Sunday service. The revving of the Harley is their call to worship, as the Congregation sports their Sunday best...leather and blue jeans. Pastor Ron Baptiste says the ministry has helped transform the lives of ex-cons, former prostitutes, and rehabilitated drug addicts. A medical clinic also provides free health care to the community.
Adverse childhood experiences dominated Ron's early life. He was just three months old when he developed a rare childhood cancer on his face resulting in teasing and ridicule at school.
Come see and hear Ron's AMAZING Story of Amazing Grace.
Mary Craig
Broken But Not Forgotten
Internet Premiere: 6:30 PM
June 1, 2022
Stories of Amazing Grace
on Facebook & YouTube
This edition of Stories of Amazing Grace focuses on the life of a woman who lived a childhood split between two households. In one home, men dominated, women were objects of pleasure, and drugs and alcohol were plentiful.
The other home was alcohol-free, where a financially struggling single mother tried to teach her children about Jesus and right from wrong. But unfortunately, her mother later admitted that she didn't know how to be a mother.
As a young child, Mary felt that her life was like anyone else's, even with some health issues. But she remembers feeling that sometimes, things were "not right."
Mary found herself on the run from an abusive relationship and ended up in Nashville at an agency for abused women. She was alone and friendless.
She began to question everything about her life, including,
· "Why did I always get in relationships with abusive men?"
· "Why didn't I think much of myself?"
· "Why couldn't I learn like ordinary people?"
Fortunately Mary came into a non-judgmental church and realized that although broken, she was not forgotten.