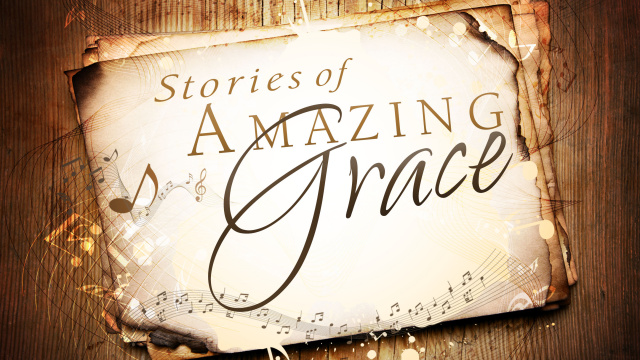 Thank you for visiting the Stories of Amazing Grace website. Our purpose is to share stories of a person's walk of faith to encourage and inspire others.
Every month Larry Souder interviews people who have "Let Go, and Let God." There will be Stories of Hope, Stories of Joy and Stories of Faith. Stories of Amazing Grace. Some of the stories may bring a tear, while others may bring a smile. They are stories of real people who have been touched by a real God. Their story may be your story, or the story of a friend or neighbor.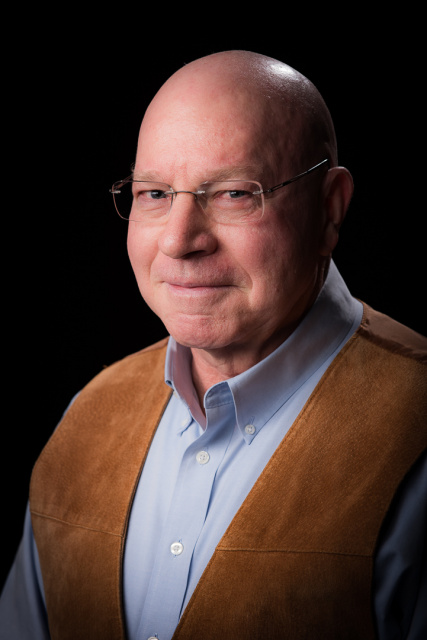 We all have struggles, but no matter what our struggle, God is with us. Our theme scripture for Stories of Amazing Grace is found in Romans 8:38-39: "I am sure that nothing can separate us from God's love - not life or death, not angels or spirits, not the present or the future, and not powers above or powers below. Nothing in all creation can separate us from God's love for us in Chirst Jesus our Lord."
LIVE RECORDING: Stories of Amazing Grace is recorded before a live audience the first Wednesday night of each month in Bixler Chapel, at the Madison Church of Christ, 106 Gallatin Pike North, Madison, TN. When in Nashville, come join us at 6:30pm for the next edition of Stories of Amazing Grace.
The views and opinions expressed on these programs are those of the person(s) appearing on the programs and do not necessarily reflect the views and opinions of the Madison Church of Christ, or the Producer of this program.
Guests:
Click Photos to See Interviews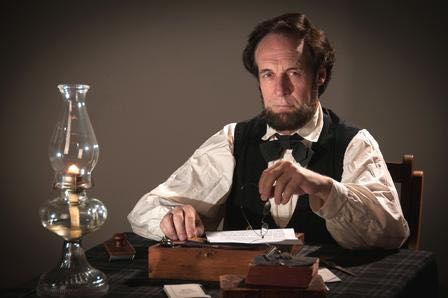 Photo by Todd Hibbs
SOAG No. 1 - Dennis Boggs (President Abraham Lincoln)
Meet Mr. Abraham Lincoln - presented by Dennis Boggs
Dennis shares his portrayal of President Lincoln and his own personal Story of Amazing Grace.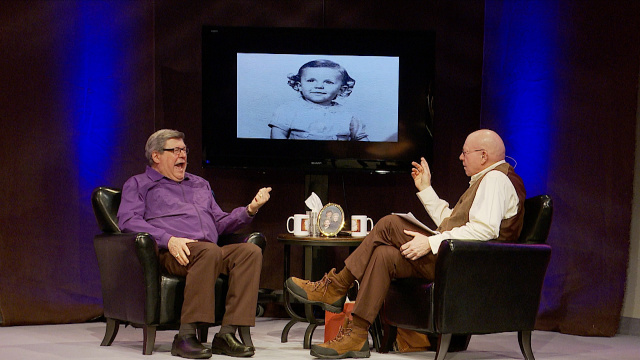 SOAG No. 2 - Jerry Sherrill
Madison Church of Christ Memories shared by Jerry Sherrill
Jerry shares his memories and life of service at the Madision Church of Christ.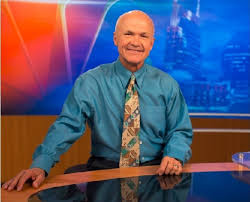 SOAG No. 3 - Rudy Kalis
Rudy Kalis, TV Personality Shares Hope and Encouragement
Ruday Kalis, WSMV-TV Co-anchor shares how he had dedicaed his life to offering hope and encouragement through the vehice of sports and television.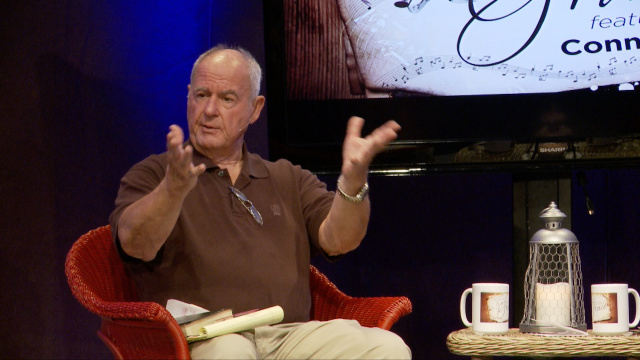 SOAG No. 4 - Conn Hamlett
Wrestler, Teacher, Sports Announcer, Author and Bible Scholar
Former Goodpasture High School Latin teacher and Bible Scholar, Conn Hamlett shares how he had an epiphany in regards to seeing the Bible and his relationship with God in a new and clearer way.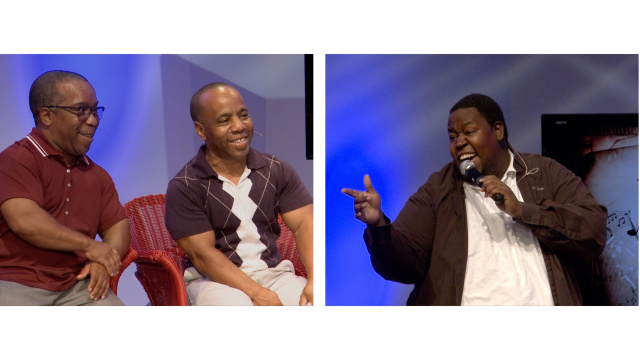 SOAG No. 5 - The Joy Boyz and William Gooch
Three Musical Stories of Standing Tall in the Lord
Short of stature, but "Standing Tall in the Lord", The Joy Boyz (Donnie & Darryl Frierson) share their Story of Amazing Grace. Also, from the pain of losing his parents to the ministry of music, William Gooch, bass singer for the group Durant sings "Testimony".
SOAG No. 7 - LaVern Vivio (U-Turn LaVern)
"I Wished I Had Born a Boy" - A Story of Redemption
LaVern Vivio (U-Turn LaVern) former Nashville, TN Traffic Reporter shares why she wrote a blog entitled "I Wished I Had Been Born a Boy". Also LaVern is the author of "JESSE - A True Story of Redemption". It's a fascinating autobiography on LaVern's battle with low self esteem, anger, resentment and decades of bitterness. LaVern opens up about her life's struggles on this edition of Stories of Amazing Grace with Larry Souder. Contact LaVery at www.LaVernvivio.com.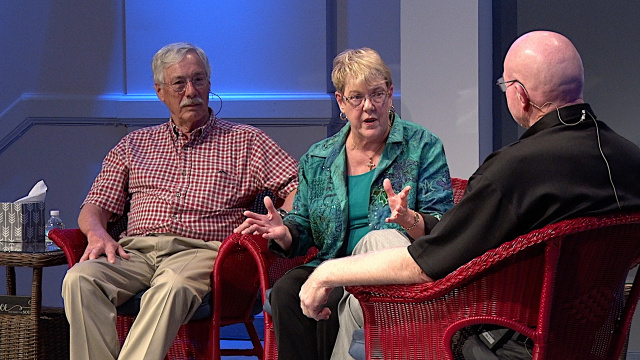 SOAG No. 8 - Don & Carole Belles
Tragedy to Triumph - The Adventures of Don & Carole Belles
Don & Carole Belles share their life changing journey from Pennsylvania to Tennessee, and how God has prevailed over and over again in their lives. Their roller coaster of life takes you around curves with the loss of Don's job, the tragic death of Carole's parents in a plane crash and Carole's battle with cancer. Don & Carole share their story of tragedy to triumph with Larry Souder on this edition of Stories of Amazing Grace.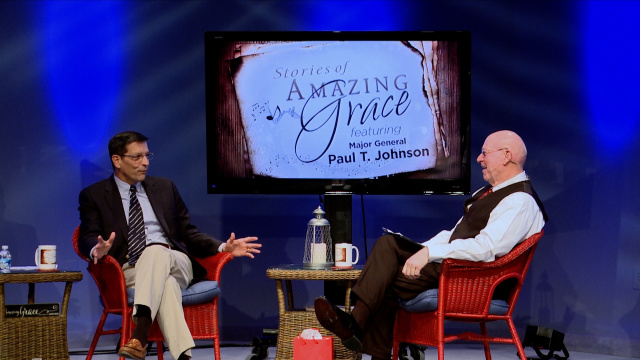 SOAG No. 9 - Major General Paul T. "PJ" Johnson Ret., USAF
Heroic Air Force A-10 Pilot Flys Home on a Wing and a Prayer
Originally educated to be a farmer, Paul Johnson went from raising hogs to flying the A10 Warthog as a decorated combat veteran in Desert Storm. Major General Paul T. Johnson Ret., USAF shares the role God and a friend had in his unforeseen life with Larry Souder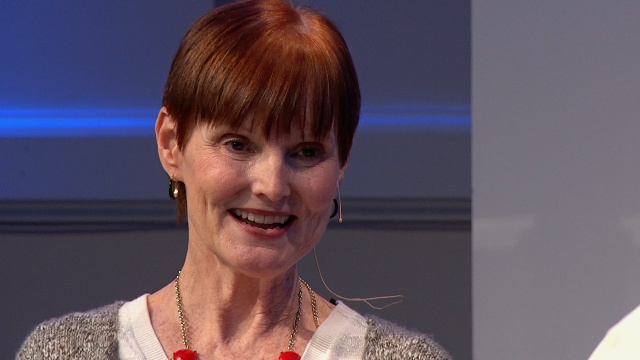 SOAG No. 10 - Marnie Ferree
The Story of a "Grateful, Recovering Sex and Love Addict"
Christian therapist and self-described "grateful, recovering sex and love addict" Marnie Ferree shares her experience and expertise on this unusual, but compelling topic with Larry Souder. Marnie C. Feree, M.A. is the founder of Bethesda Workshops in Nashville, and is leader in the field of sexual addiction, especially among women.
SOAG No. 11 - Nathan Hale
Youth Minister's Prayers are Answered Before They are Asked!
Nathan Hale says God directed his path to be the Youth Minister at the Madison Church of Christ. From the odd man out in high school, to witnessing life changing scenes of poverty in a Honduras Dump, to struggles with finding God's purpose for his life, to Contemporary Christian Singer and Songwriter, to Youth Minister, to a death defying bout with cancer, to a possible way to feed the hungry through Aquaponics, Nate shares his Story of Amazing Grace.
SOAG No. 12 - Dr. Ahn Meadows
Vietnamese Immigrant Finds God and Becomes Palliative Care Doctor
Dr. Ahn Meadows shares her journey of coming to America from Vietnam at a early age at the end of the Vietnam War. Her uncle, Captain Kiem Do (2nd in command of the Vietnamese Navy) was credited with the exodus of 30 thousand Vietnamese people. Dr. Meadows was Larry Souder's guest on Stories of Amazing Grace.
SOAG No. 13 - Margit Prosser
Czechoslovakian Immigrant Shares Her Love for God and America
Margit Prosser shares her Smorgasbord of Life with Larry Souder on Stories of Amazing Grace. Margit, who is part owner of Hermitage House Smorgasbord, has been dishing up good food, smiles and hugs since 1975. Margit says "If I don't do anything else in my life, I want people to realize how good they have it here. There is no better place to live in all the world."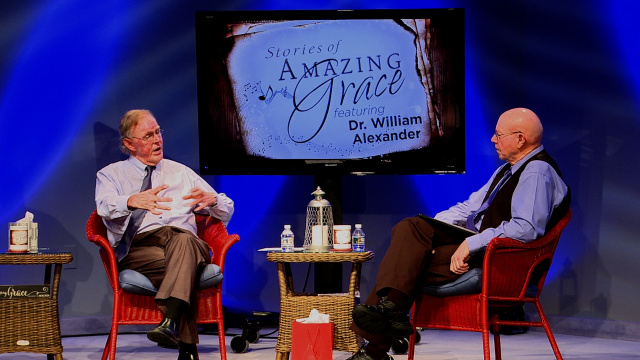 SOAG No. 14 - Dr. William Alexander
Medical Doctor Survives Burning Plane Crash
On June 6, 2014 Dr. William Alexander's life was turned upside down when his aerobatic plane crashed and burned 25 seconds after takeoff. He was burned over 53% of his body. Dr. Alexander shares his story of survival with Larry Souder on Stories of Amazing Grace.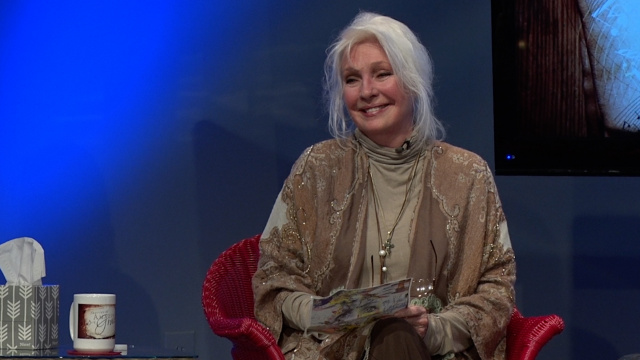 SOAG No. 15 - Jennifer O'Neill
Jennifer O'Neill Had It All, But Her Heart Felt Empty
Jennifer O'Neill who is perhaps best known as a film actress in the "Summer of '42" (1971) and as a Cover Girl Model for 30-years, shares the story of her pregnancy, abortion, depression and healing with Larry Souder on Stories of Amazing Grace. As with many "perfect people" there was a lot more going on inside at the height of her fame. Her life was filled with pain and mistakes including a suicide attempt, the guilt over her abortion, the sexual abuse of her daughter, and eight failed marriages. That was before she fell in love with Jesus.
SOAG No. 16 - George Snodgrass
From Addiction to Recovery - A Man's Battle with Drugs & Alcohol
From his Norman Rockwell childhood, to his teenage ride with drugs and alcohol, to his most recent medical issues which landed him in the hospital for multiple days and brought him very close to meeting our Maker, George Snodgrass truly has a Story of Amazing Grace.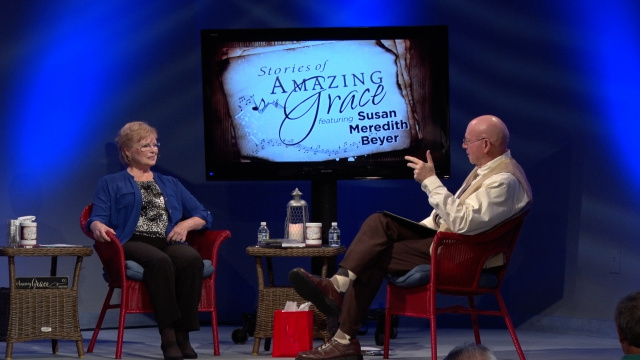 SOAG No. 17 - Susan Meredith Beyer
God Spoke Four Words, and Everything Changed!
From the Tonight Show to the Grand Ole Opry, Susan Meredith Beyer has performed across America in the pursuit of stardom that nearly cost her everything. Then God Spoke Four Words, and Everything changed. Susan, who is also the co-writer of the Christian stage play, "ten Boom the musical", and author of the book "Above Reality - Where Miracles Happen and Healing Begins", shares her story with Larry Souder on Stories of Amazing Grace.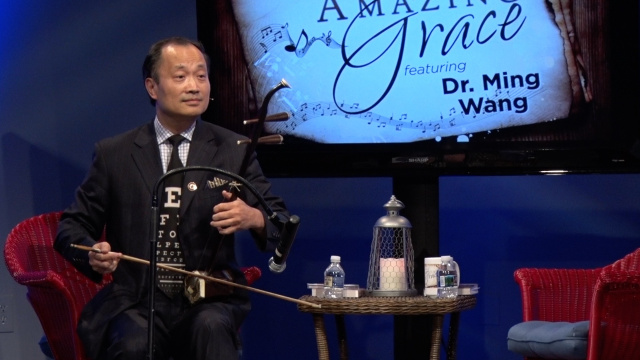 SOAG No. 18 - Dr. Ming Wang, MD, Phd
Former Atheist Eye Surgeon Now Believes in God!
Dr. Ming Wang, a world-renowned laser eye surgeon shares his remarkable life journey with Larry Souder on this edition of Stories of Amazing Grace. Arriving in America to attend college, Dr. Wang was an atheist. He later came to the conclusion that God does in fact exist. Embracing his Christian faith, Dr. Wang tackled one of the most important questions of our time: are faith and science friends or foes? This question led to his invention of breakthrough in biotechnology to restore sight.
SOAG No. 19 - Hope Hines
The Ups, Downs, And Rebounds Of 40 Years In Sports Broadcasting!
Nashville sports broadcaster Hope HInes is the author of "In Hines Sight". The book chronicles the many sports people he as met, and offers lessons learned from his encounters. Hope shares with Larry Souder on Stories of Amazing Grace, how after working at one TV station after another, God put him back where he belonged - Nashville, TN.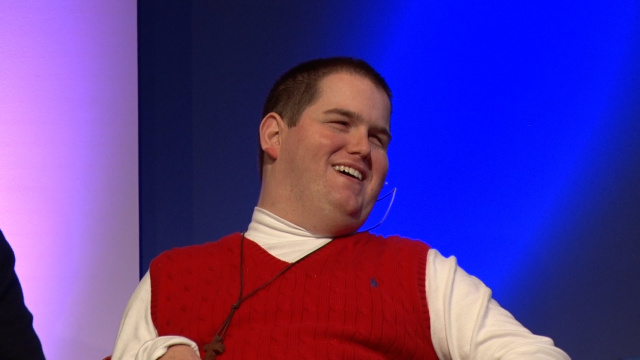 SOAG No. 20 - HK Derryberry
The Man Who Remembers Everything!
According to medical science, HK Derryberry should never have survived his traumatic birth in 1990. Arriving three months premature due to a single-car crash that took his mother's life this two-pound baby was born blind, with cerebral palsy and countless other medical problems. HK's life was forever changed in 1999 when Jim Bradford welcomed him into his life like an adopted son. HK has an incredible memory, and is among a handful of people in the world with HIghly Superior Autobiographical Memory (HSAM). HK has nearly total recall of every detail and minute of his life since he was 3 1/2 years old! HK and Jim share their inspiring story with Larry Souder on Stories of Amazing Grace. Their relationship is documented in a book entitled "The Awakening of HK Derryberry" available from www.Amazon.com.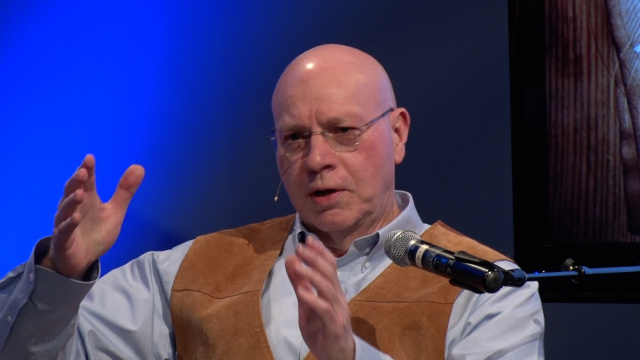 SOAG No. 21 - Larry Souder
How God Used An Ordinary, Average Guy In Broadcasting
Stories of Amazing Grace host Larry Souder interviews himself and shares how God providentially answered three questions about his future in Radio, TV and Media. Video examples are provided.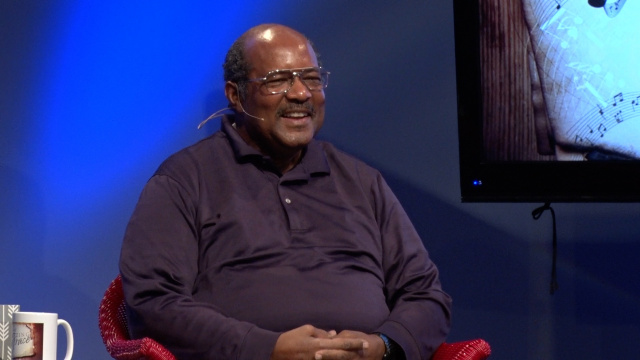 SOAG No. 22 - Milton Jones
A Humble Servant of God
The life and times of Madison Church of Christ Elder, Milton Jones, and his series of firsts as an African American. Milton shares life as an air traffic controller, the difficult moments he experienced in the Vietnam War, and the joys of practicing his faith in the church Benevolence Center. Interviewed by Larry Souder on Stories of Amazing Grace.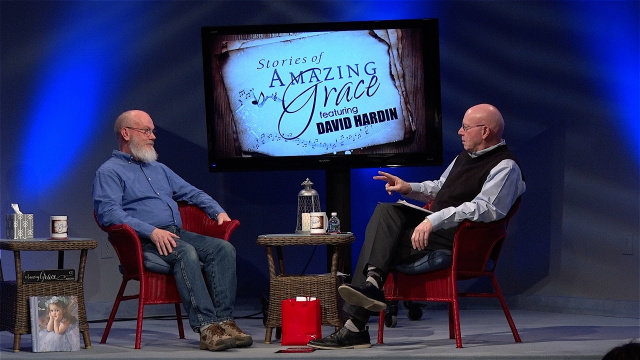 SOAG No. 23 - David Hardin
How God Answered Adoption Prayers
After multiple disappointments and setbacks, the Hardin family was able (with God in control) to adopt their precious nearly 4-year-old Armenian born little girl named Karene. David and Kathy Hardin already had eight children when they began the search to adopt a child with special needs. David shares how God was at work all along in the process with Larry Souder this edition of Stories of Amazing Grace.